Hibiscus For Hair Growth Review
Hibiscus For Hair Growth Review: Hibiscus is one of the most reputed herbs for promoting hair growth in Ayurveda. There are so many varieties of hibiscus are there, I don't know the correct numbers as to how many varieties. We have more than 10 varieties of hibiscus plants in our home with different colours.
My aunt and grandmother used to make hibiscus oil and conditioner often. Oiling my hair has been a habit for me ever since. This grandmother's hibiscus recipe inspired me to try it in my childhood. If you suffer from hair loss, or dandruff problems I recommend these flowers and leaves, which provide you with the perfect treatment and prevent hair fall.
 I use this hibiscus as my beauty ingredient, for internal and external use. Here internal use means I make hibiscus tea which helps to get rid of all hair problems and to get glowing skin.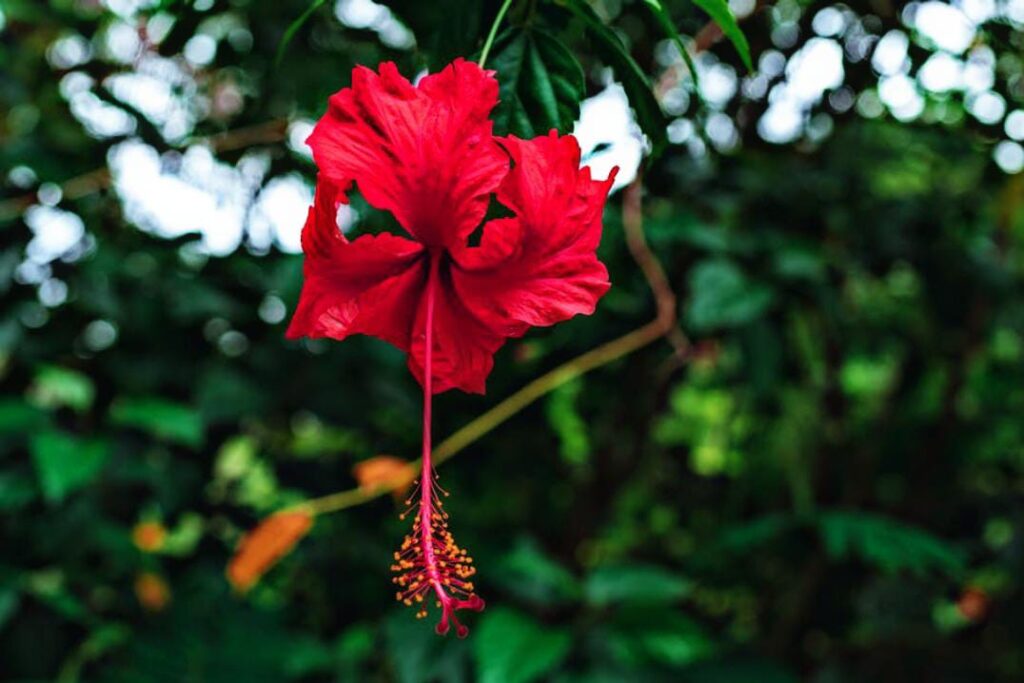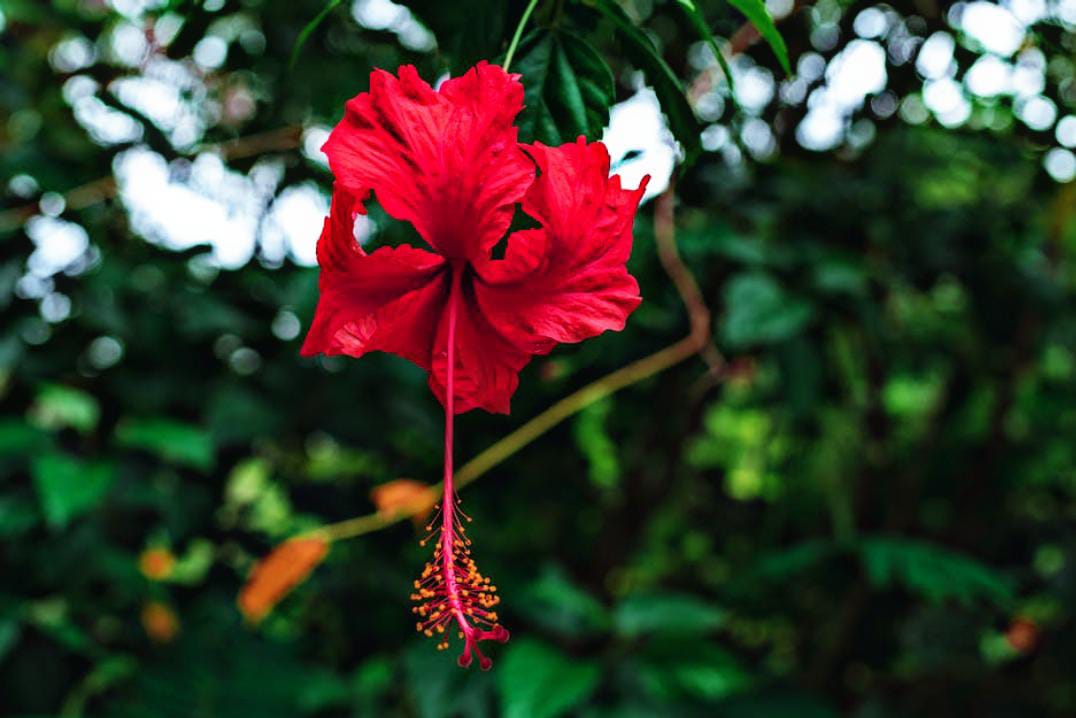 What are the benefits of using hibiscus home remedies for hair?
Helps to repair damaged hair:

Controls hair fall:

Boost hair growth

Soft and smooth hair

Works as conditioner

Prevents split ends

Treats dandruff
6 Amazing Ways to Use Hibiscus For Hair
1. Hibiscus Hair Oil:
We can say hibiscus oil is a superlative oil as we know that hibiscus is a reputed herb in haircare. You can use this oil for your kids. You can make so many types of hair oils by using these hibiscus flowers and leaves. Some will use coconut oil, olive oil, gingelly oil, etc to prepare this hibiscus oil. By adding some great ingredients to the hibiscus, you can make your oil so powerful.
Ingredients:
A handful of Hibiscus Flowers 

A handful of Hibiscus Leaves 

Coconut Oil or Gingelly oil – 3 Cups

Methi Seeds – 2 tablespoons
Onion – 1
Curry Leaves – 1 cup
Amla – 1/2 cup (chopped)
How to Prepare:
Here you can take any oil like coconut, gingelly, or olive oil. I have taken gingelly oil.

First grind flowers and leaves, curry leaves, amla, onion (add little water if required while grinding)

Take an Iron Kadai and pour gingelly oil into it.

Boil it in a simmer, when it's hot then add the ground mixture and methi seeds to the oil. 

Cover it with a lid and switch off the gas flame.

Let the oil rest covered until it fully cools.

You can Store the cooled oil in a glass container and preserve it for 3 months.
I make it for a month not more than that. Because it loses its effectiveness. Hence If these ingredients are available in your area then it's better to make fresh oil instead of preserving it for a long period. Whenever you want to apply this oil on your scalp make sure to warm up lightly and through the help of cotton or your fingertips gently massage. After some time get rinsed off with lukewarm water along with any mild shampoo.
2. Hibiscus Shampoo:
Are you surprised when you hear this? Yes? No worries. Have you ever heard of hibiscus shampoo? You might hear about hibiscus shampoo. Do you know we can prepare it at home very easily with few ingredients? In ancient times our ancestors used it as shampoo. I am using only 2 ingredients here to make hibiscus shampoo. Begin with soaking soapnuts overnight. Pluck 10 hibiscus flowers and remove the sepal of all the flowers. In pure water wash these flowers nicely to remove all the dust and dirt. Then add these flowers and soapnut along with soaked water to a bowl. Crush and squeeze them through your hand or else grind them. Now natural hibiscus shampoo will be ready to use. Directly you can use this on your hair or you can filter it. That is optional, use however you want.
3. Hibiscus Powder:
Do you know why I make hibiscus powder? Because once you made it then whenever you want you can use it. It is portable too. So I can carry this in my bag. I will tell you how to make organic hibiscus powder at home. First, rinse the hibiscus with water thoroughly, as all the worms, insects and dust should be cleaned. Then, with the help of cotton cloth, the moisture in it should be removed. Properly remove moisture from it. If it stays moist, it smells bad. Once the moisture is gone, cover it with a cotton cloth and let it dry in the sun. Keep it in the sun for 10 days until its texture becomes like paper. Then, with the help of a mixer grind it and make a fine powder. Now your organic hibiscus powder will be ready. 
4. Hibiscus Tea:
Hibiscus tea can be made from fresh flowers or dried hibiscus petals. This hibiscus tea has many benefits like boosting immunity, hair growth, skincare, etc. Clean the hibiscus first. Remove its petals and put them into a glass. Boil the water. Put that boiling water into a glass of hibiscus. Then its color changes. It starts to leave its colour in the water. Close the lid for a few minutes, and let it leave its full colour in the water. Now filter it and add lemon juice to it. You may notice water changes its colour from pink to red. Now hibiscus tea or water is ready. You can use it as tea and drink it by adding little honey to it. Or use it as a hair rinse, Once you wash your hair at last rinse your hair with hibiscus water. And remember don't use any shampoo after rinsing with hibiscus water. Let it dry itself(naturally), I mean in the air. Then you see the magic your hair will be shiny, silky, and smoother.
5. Hibiscus Gel:
The next way to use a hibiscus is in the form of a gel. This is super shiny and acts as a moisturizer for my hair. Here I am using only two ingredients to prepare this gel. Those are aloe vera and hibiscus. First, take fresh aloe vera and clean it. Cut it vertically and remove the edges. Now through the help of a spoon or knife remove the pulp of aloe vera. You can obtain nearly 1 cup of gel from a big aloe vera stem. Then grind it and on another side, you have to prepare hibiscus tea or water. I already explained to you about hibiscus water, and how to do it in the 4th point itself. Now add hibiscus water to the gel and mix them well. Hibiscus and aloe vera gel will be ready to use.
6. Hibiscus Hair Mask:
This is also called an anti-hair fall mask. To make this magical homemade hair mask you need methi seeds(fenugreek) and hibiscus flowers or leaves or both. Soak 3 tablespoons of methi overnight. The very next morning wash some hibiscus flowers or leaves properly. Add washed hibiscus and soaked methi to the mixer and grind it. You have to get a fine paste. Apply to your hair neatly. Wash off after a couple of minutes.
Conclusion
Hibiscus is an excellent plant for your hair that can help treat many hair problems without causing any harmful side effects. As the Hibiscus flower has no fragrance, It doesn't mean that it is a waste, But they act like a miraculous part in the case of our hair, skin, and health. Not only flowers but also hibiscus leaves are so powerful for hair. Hence, it's a wonderful idea to include these flowers and leaves in your hair care routine. 
You have plenty of options to use this plant. You may use this in the form of shampoo, conditioner, oil, hair mask, or hair serum whatever you can choose. Try the above-said home remedies yourself. Hope you guys love my info about Hibiscus For Hair Growth Review and How to Use Hibiscus For Hair.